Sivota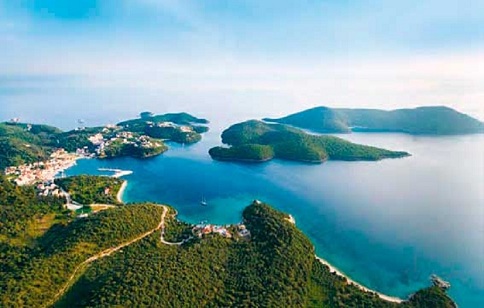 Sivota
Ideally located in the center of Epirus coastline, the perfect starting point for exploring Epirus.
Sivota is a picturesque fishermans village, situated 23 kilometers South of Igoumenitsa and 25 kilometers North of Parga.The prefecture to which Sivota belongs is called Thesprotia, and it is located in one of the most distant parts at the northwest of the country.
91% of the prefecture is covered with mountains, through which the rivers Kalamas and Acherontas flow calmly on most days. The wild and mountainous environment is filled with canyons and rocks and forests and wildlife and laced shores, offering an impressive and majestic view to its visitors.
Cypresses, olive trees and sage fill the landscape, while its waters cover all tones of blue. Sivota offers a fully organized marina, safely protected by three beautiful little islands. It is highly recommended to rent a small boat while vacationing in Sivota, to explore these islands and their secluded tiny beaches.
Read ahead for more information on the most popular beaches of Sivota.